Premium business facilities are increasingly transforming the business landscape. They provide workplace customization and lower operational costs. Hence premium business spaces can be creative and especially for businesses running in small business sectors and for startups. 
The idea of virtual offices in premium business spaces can help firms increase their profitability.
A virtual office is a low-cost solution for entrepreneurs who want to expand their firm in several cities or countries without committing to an actual office space.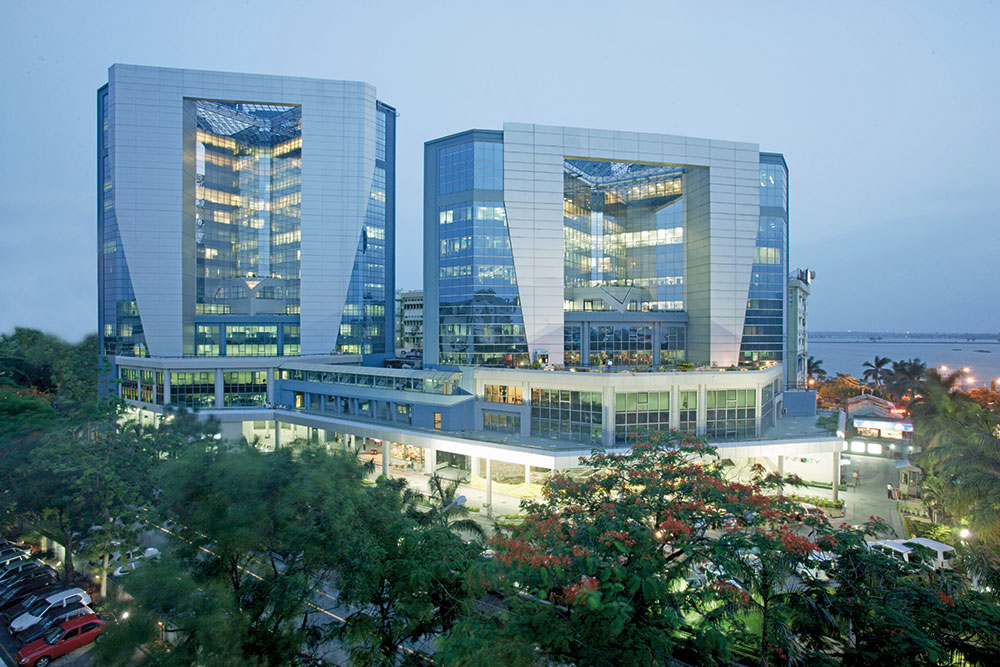 The COVID-19 pandemic has fundamentally changed the way people work. Businesses around the country were compelled to lock their doors or work from home, effectively ending the traditional in-person office setting. But how do you proceed now that the pandemic is under control and businesses are returning to normalcy?
Remote work appears to be here to stay since many employees cannot bear to return to the office. A virtual office space may be the best option if you want a fully remote business strategy. Here are a few things to think about before making the transition. But, firstly understand what is a virtual office space and all other essential things. Let us begin.
What Exactly Is A Virtual Office?
A virtual office is a popular type of remote workspace that provides a formal company address. It includes a variety of office-related amenities and services. Various office capabilities are given without the need for a physical office structure, ranging from mail handling to reception services and access to conference rooms.
What Are The Different Sorts Of Virtual Offices?
Physical office reception, mail forwarding, telephone centers, and support employees are the four different categories of virtual office services. Costs for these alternatives vary, so it's crucial to choose a virtual office services provider carefully.
Factors to Consider While Transitioning to a Virtual Office Space in Kolkata
Uses: So, what exactly is a virtual office, and how can you use one? Essentially, you do not rent a physical office space with this option, but rather pay a fee for a company mailing address at your desired location. When working from home, a virtual office is an excellent method to present a professional image for your company. You can avoid using your home address and phone number for commercial purposes, which can be confusing to clients and appear unprofessional. A virtual office also allows you to have a business address in a desirable location where you may not be able to afford the rent. This is an inexpensive approach to increase your company's credibility and attract more clients, especially if money is tight.
Services: A virtual office may also include a business phone number, meeting rooms, virtual services, and an on-site receptionist, depending on your supplier. So, even if you work from home, you will be able to meet in person with clients or other team members as needed.
In addition to these services, your virtual office provider will manage any physical mail. To ensure that nothing is lost, the on-site team will collect, sort, scan, and forward all of your communications to your home address. These services handle the majority, if not all, of your administrative chores, allowing you to spend the money you would have spent on an in-house receptionist or secretary for other purposes.
Expenses: Transitioning to a virtual office space is an excellent strategy to cut your company's overhead costs. Rent, upkeep, office furniture, office supplies, and other expenses associated with physical office space are not an issue in a virtual office.
However, virtual workplaces might come with a variety of additional charges. These places are available for a monthly cost, which varies based on the location. A virtual office in Kolkata, for example, will be much more expensive than a place in rural Delhi. Some meeting place providers may demand a booking fee, and if you've decided to entirely remote your team, you may need to purchase additional equipment and subscriptions to keep your staff connected and productive.
Depending on how much money you save by transitioning to a virtual office, you may still want additional capital to cover these new costs. 
Requirements: Virtual office spaces have numerous advantages, but before you make the switch, assess your company's requirements. You should decide whether a virtual office, premium business space, or traditional, private office space is the best option for your company based on how it runs. Do you have to interact with your customers in person? Do you have the means to work remotely?
Virtual offices help remote teams the most; in fact, studies have shown that working from home can enhance employee productivity. Virtual offices also reduce the need for your employees to commute, and working remotely allows you to hire people from all over the country, or even the world, rather than being confined to local talent.
However, if your company relies on face-to-face communication, a physical office may be a better solution. Whatever style of workplace you choose, prioritize your company's demands and explore what these places have to offer.
What Are The Benefits Of A Virtual Office Address?
There are numerous benefits to having a virtual office in this city, some of which are stated below:
Lower Overhead
During dry seasons, savings might provide financial support. You can also use them when your company needs money for fresh investments. A typical method of earning income for a premium business space is for a company to obtain a lease for a larger office, manage the resources while renting the free space to other potential customers. Many premium business spaces don't have a main lessee and were created exclusively to accommodate employees who, for a variety of reasons, didn't want to pay the full expense of maintaining an office. With this concept, the owner might potentially generate income from all office expenses a client might incur in a shared office and social environment.
Although premium business facilities thrive on low-cost shared amenities, virtual offices can help you save even more money. The majority of your premium business space's overhead costs can be eliminated by adding a virtual office.
Employees who may work remotely will require less equipment and office furnishings in hybrid premium business spaces. You can save money on your power bill, rent, water bill, furniture bill, and much more. You simply have to pay for the services you utilize in the physical premium business space.
You can put the money you saved towards more critical issues that will help your company develop.
Furthermore, virtual workplaces can boost employee productivity by providing faster turnaround times. As a result, you may increase profitability while ensuring staff engagement.
Global Talent Availability
A committed team is critical to the success of your firm. The workforce should be aligned with your business goals and assist in increasing profit margins. A virtual recruiting and working paradigm can help you realize your vision. The virtual office concept provides you with access to top talent from across the world.
Unlike the typical setting, no face-to-face interviews are required. You no longer have to ask potential employees to relocate after they are hired.
You can hire skilled candidates that can deliver quality work as a business owner. Skilled individuals, regardless of their country or city of origin, can take your venture to the next level.
Productivity Levels Are Tracked Automatically
It is critical to have a clear image of what your team members do daily.
It may appear challenging to collaborate with and track the productivity of your distant workforce. However, there are numerous complex technologies and apps on the market that allow you to automatically track your staff in a virtual space.
There are apps, for example, that track employees' work patterns. You get access to accurate insights from your employees' peak productivity hours to their least productive hours. You can plan methods to empower your employees by measuring these measures.
With the following techniques, you may create dynamic virtual experiences and supervise your remote staff.
Install employee tracking software.
Monitoring employees
For improved performance, use a task management application.
Over the app, you can share a virtual checklist of daily duties.
Request that management oversees daily operations.
According to research, monitoring employees can enhance an organization's profitability by 10%.
Expansion Is Simple With Registered Virtual Office Addresses
Business expansion is an important factor that might enhance your success. For entrepreneurs and SMBs in their early stages, leasing offices in numerous cities or countries is not an option.
By owning a virtual office space businesses can expand their business effectively.
For example, if your staff is operating from another nation, they may network with clients using their virtual office addresses.
Therefore, virtual addresses can boost your company's legitimacy and professional image.
All you have to do is purchase virtual addresses in high-traffic areas. You can include the same information on your business cards, social network handles, emails, marketing materials, and website.
Furthermore, virtual addresses are far less expensive than real addresses. They will assist you in making a favorable impression on clients and prospects.
Access To World-Class Infrastructure Is Simple
The next step after purchasing a virtual address is investing in infrastructure. It can improve your professional presence in the virtual premium business environment.
Reputable premium business organizations provide access to their business lounges in many cities. You can also use their expert mailing and telephone handling services as a business owner.
The Address ensures that your business-related calls and emails are handled by a receptionist before being forwarded to you.
This planned method of working encourages professionalism in the same way that actual workplaces do.
When your remote employees need to meet with clients in person, they can rent work spaces for that specific date and time. When your clients arrive, the receptionist will greet them. During the meeting, you can use the high-speed internet, cafeteria, and other amenities.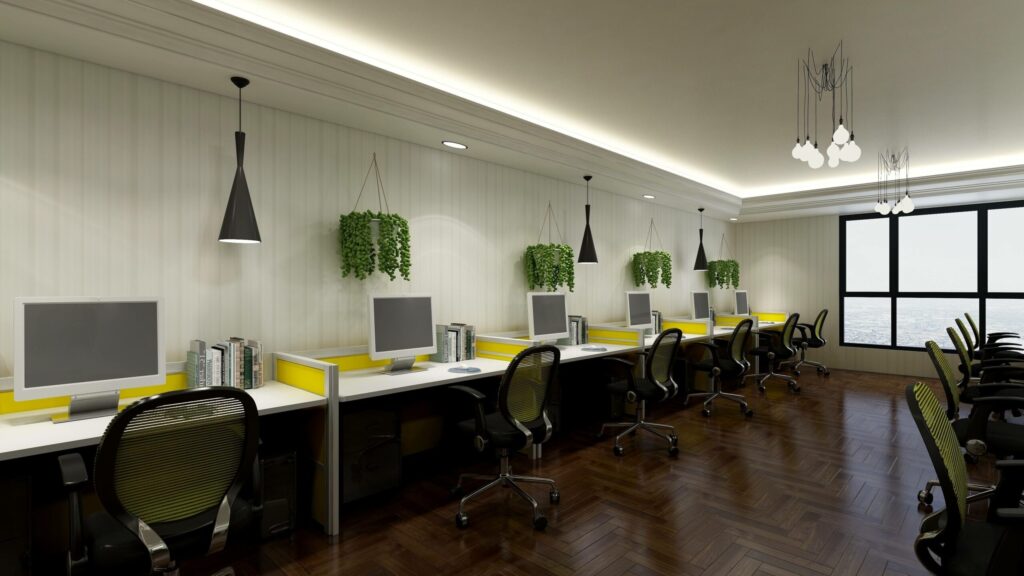 Your prospects will be impressed by the world-class infrastructure. You will have more possibilities to convert real leads.
You have the option of paying for the services you use. There is no need to pay for all the services every month.
What Services Should You Look For When You Book A Virtual Office?
The following are the cutting-edge services provided by a virtual office in Kolkata:
Service for Opening Envelopes
Postal Address
Video Conferencing Services
Meeting Location
Phone Number for a Business
Service for Scanning
Administrative Personnel
Answering Services for Phones
Professional Business Address, and so on.
What Documentation Must Be Submitted When Booking A Virtual Office Space?
The following is the paperwork that must be filed by newly formed companies:
Director's or Trustees ID Proof
Certificate of Organization Incorporation
PAN Number
GST Identification Number (if any)
Proper Address Proof
Agreement and NOC from legal owner of the premises
The following is the documentation that must be filed by unincorporated businesses:
Director's or Trustees ID Proof
Planned Organization's Name (for agreement)
This is the list of documents that are generally required to be submitted when booking a virtual space but a better idea can be provided by our sales executive.
The idea of virtual offices in premium business spaces can help firms increase their profitability. A virtual office is a low-cost solution for entrepreneurs who want to expand their firm in several cities or countries without committing to an actual office space. Team members can work from anywhere while remaining a part of the premium business space!.
How can InstaSpaces help in the transition to virtual office?
Virtual offices in premium business spaces are advantageous for business owners, particularly small and medium business owners and startup entrepreneurs. Premium business spaces are inexpensive. However, when it comes to taking your business to the next level, you will require significant investment.
You must pay rent, and employee salaries, and manage physical work spaces in new cities and nations. In practice, the hybrid premium business approach can be beneficial. They aid with cost reduction, recruiting excellent resources, and global expansion.
InstaSpaces is a virtual office platform that allows users to access virtual office for GST registration, company registration and mail handling services. This can help businesses transition to a virtual office by providing them with a professional mailing address, which can be used for receiving mail and packages..
Additionally, InstaSpaces can also provide virtual assistant services, meeting room booking, and other support services to help businesses with their day-to-day operations. Overall, InstaSpaces can help businesses establish a virtual presence and maintain a professional image while working remotely.