Because of the COVID-19 outbreak and the lock-down, several businesses and organizations have temporarily closed their doors and employees are working from home completely. If this new arrangement is successful, business owners may question whether they still need a separate physical office space when the government allows them to reopen or whether they can continue functioning virtually.
A virtual office is a type of flexible business that gives companies a physical office address as well as access to typical physical offices, accessories, meeting rooms, and other services as needed, without the long-term financial commitment.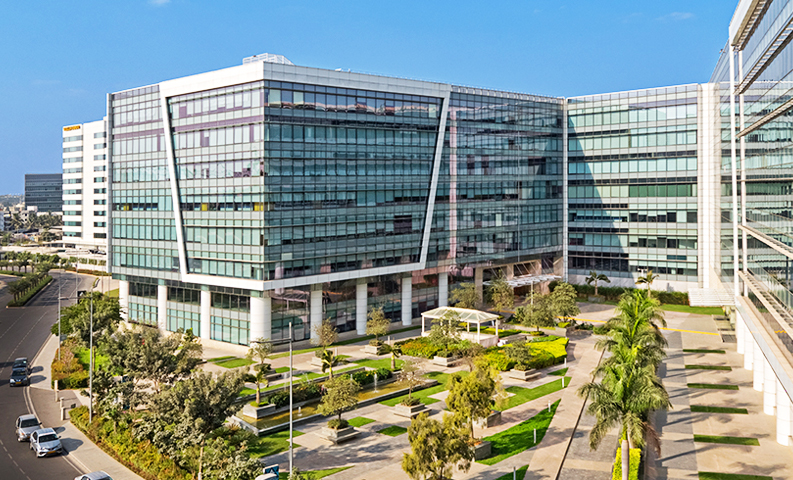 Making the transfer from your traditional office to your virtual office is the first step in improving your business in response to market advancements.
The solution is very simple: everything is going online. Going online is not a big deal, but controlling it online is. The virtual business is managed from a physical office. There are few obstacles in running a business from a real office, but all seamless business processes may be performed from a virtual office.
Stay at home, open your laptop/mobile, check some emails or respond if necessary, and talk to your coworkers and employees about how this lifestyle is so convenient just because you opted to move your workplace to your home. It may appear to be extremely nice, and it is, but that is now time to focus on the "how" question, as it is the key subject.
Different Aspects to consider before Making a change
However, if a physical office is the best fit for your company, you can look out for services that can help you save money. For example, look for a service wherein they provide variable leases to guarantee that you are not saddled with a long-term commitment that depletes your resources. Also, they should provide dedicated desk space, which is an excellent option for those who require their personal space but do not wish to invest in a whole office.
Let's read about several other factors to consider before you decide on going completely virtual for your business below.
Trust And Brand Image
Having a strong brand image and earning your consumers' trust is critical for your company's reputation. A prestigious business location combined with a virtual station guarantees that your brand maintains a respectable, expert, and legitimate corporate image. But, if you cannot afford actual office space in a location that is suitable for your business or sector, it is ultimately more cost-effective to hire a virtual office.
Plan a test run before going Virtual
You can experiment with various possibilities because virtual office companies rent space without requiring a long-term commitment. You can choose the virtual office space provider that offers the location, office space, and services that are perfect for your business, whether it's for a few hours, a week, or a month.
Flexibility In Work
Maintaining a healthy work-life balance is a tough part for all employees, as is being able to work in conditions that suit you. In a real office, it is more difficult to achieve both of these goals. For starters, employees will have to spend time traveling to work, devoting significant time away from their personal lives. When going virtual, you can give enough space for your employees to help them plan and implement a schedule to maintain their work-life balance and devote a good amount of productivity to working hours.
Differentiating Virtual Leadership and On-Site Management
In a traditional office setting, workers frequently put in a predetermined number of hours in exchange for a set salary, and employers can easily keep track of the number of hours put in. Expectations in virtual offices should put more emphasis on the results the employees are delivering because it is harder to monitor the efforts people are making to perform their jobs. It is a good idea for management to encourage teamwork as employees who work online won't be engaging with one another in the office hallways. Using videoconferencing and setting aside some time during routine team meetings to discuss non-work-related plans may help you achieve this.
Business Registration and Virtual Office Space
With a virtual office address, you can register your company anywhere in Bangalore without requiring a physical address. Complete documents, a premium location address, and all in-office services will be given by the service provider to smooth the process.
GST Registered Virtual Office Address
Using a virtual office in Bangalore, you can apply for a GST number from anywhere in Bangalore. This will help you to register for GST for a suitable location if you have a virtual office address. Furthermore, you will be given the relevant papers such as a NOC, an agreement, signage, and an electricity bill with your office address.
Virtual Office Space with Mailing Address
If you require a premium office address for courier handling, a virtual office is an answer. With the help of a virtual office in Bangalore, you can obtain a mailing address at any major business center in Bangalore and promote your brand.
Virtual Office with Dedicated Desk
The virtual office service provider should include a dedicated physical desk with a document storage drawer for maintaining your books of accounts, and your GSTIN number being displayed at the desk for the duration of the agreement period. All of these provisions should be incorporated into the agreement. You can also frequently have the option of using physical conference rooms at the same location where you receive your mail.
Network Services
The most critical factor is your internet connection. You absolutely must have internet access for your virtual office. There are multiple tasks where the internet plays an important role such as working with emails, conferencing with employees, handling payments, discussing with clients in online meetings, and so on. The first concern is to ensure that network services are accessible from the virtual address location at a good speed.
Educating your team About Technology Use
You need to set rules for how your team can utilize the technology in various scenarios and for various goals. For instance, you could mandate that workers be reachable through email during business hours but instead request that urgent matters be handled via phone calls or instant messaging. Employees should continue to follow the established rules for using business IT and be knowledgeable about how to safely keep and guard their work data on their devices and in the cloud.
Electricity Power Supply
One of a virtual office's main benefits is the lower cost of conducting regular business operations. less expensive rent, energy and other utility bills, office maintenance and repair services, and services for fixing and maintaining physical equipment.
Budget
Keeping your overheads low is one of the most important factors to consider when making business decisions, especially when determining where to launch your business. If you want to reduce your outgoing expenses, it can be worth exploring a virtual office in Bangalore. Physical office space is significantly more expensive, and prices are only rising.
Unity
Every employee who supports the change should make consistent decisions. People are unlikely to oppose the transition choice, but if they do, it is the job of the organization's leaders to handle them gently, or else the organization may suffer.
Adaptability
Adapting to the virtual process rather than the physical process will take time, but once you get used to it, it will be quite easy and comfortable for everyone to agree that the change was for betterment. As a result, ensure that everyone is adaptable and that the transition and changes to the business throughout the transition do not negatively impact the firm or its personnel.
Business Connections
Every firm, regardless of size, type, or popularity, has relationships with other businesses. For example, an IT-based firm may have ties with an Electric-based business, a food-based business may have relationships with an agricultural business, and so on. These contacts are key in this process. A company might gain from its allies by establishing a new virtual office or advertising the new facade.
Flexibility
There should be flexibility for a transition that needs each atom of the corporate organization to work following the changes generated by the transition. The more adaptable the organization, the more successful the transformation will be.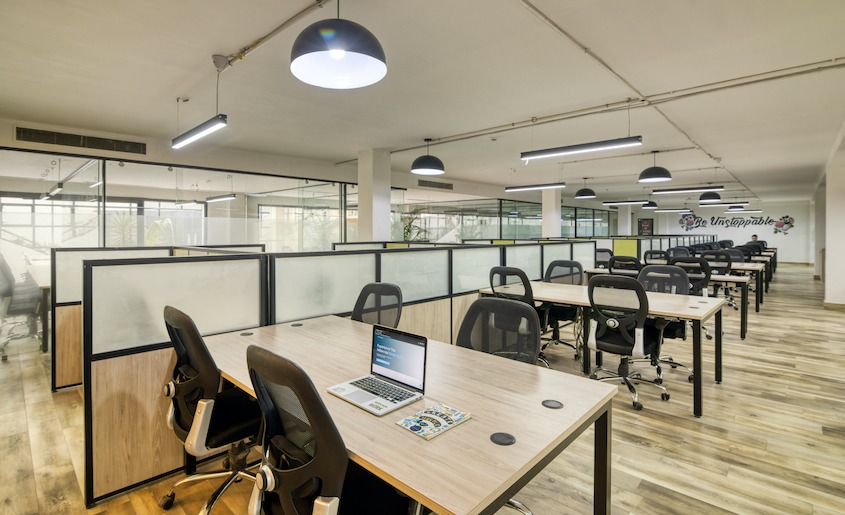 So now as we addressed the factors that could influence the transition, it's time to learn the procedure, or how to make a transition.
Firstly, you must locate a virtual address provider and a cloud service provider based on your business requirements. You will need to plan both the cost and the time so that the firm does not suffer and no assets are lost during the transition. Make sure to try and examine several choices before settling on the ideal one.
After selecting the correct tools for your internet business, you must begin setting up data for registration for your virtual address and synchronizing everything before bringing your workers and client information on them as well.
Spend some time considering the suggestions for an office switch from the perspective of your team. With this kind of thoughtful and thorough approach, you'll soon be getting more of your finest work done from a pleasant, flexible, and economical virtual office location.
Going virtual is a form of air-sea rescue. Every worker had to pitch in. And it is discovered that the transition from a physical office to a virtual office is only the beginning. Keeping the organization's culture and workforce skill sets evolving is as important as ever.
To conclude, what's more convenient: a virtual office or a physical office is complex. The choice between a virtual and a regular office is ultimately determined by the stage of your business and the goals you want to achieve. 
How can InstaSpaces help in the Transition Regular Office to Virtual Office
A virtual office may be the best option for individuals wishing to save money while focusing on growing and planning for the future of their company. Allowing you to save money on rent while still having an address to retain your brand image may be the greatest solution for growing enterprises. The added benefits of virtual workplaces includes being more environmentally friendly and allowing flexibility for working may also be tempting.
InstaSpaces is a virtual office platform that allows users to access a virtual office for GST registration, company registration and mail handling services. This can help businesses transition to a virtual office by providing them with a professional mailing address, which can be used for receiving mail and packages.. Additionally, InstaSpaces can also provide virtual assistant services, meeting room booking, and other support services to help businesses with their day-to-day operations. Overall, InstaSpaces can help businesses establish a virtual presence and maintain a professional image while working remotely.