Kochi is the flavour paradise of India. Boat journeys across the backwaters, with numerous small islands, that partition Ernakulam from Post Kochi and Mattancherry, are well known among business tourist in Kochi. Kochi is encircled by the magnificence of water. St. Francis Church, India's most seasoned English-constructed church, is likewise situated in the city.
Virtual workplaces permit you to keep up business image of the organization by offering addresses in business areas at sensible costs. It also provides you with services such as effectively increasing your business market visibility. Kochi is a new business region, and with virtual office players on the lookout.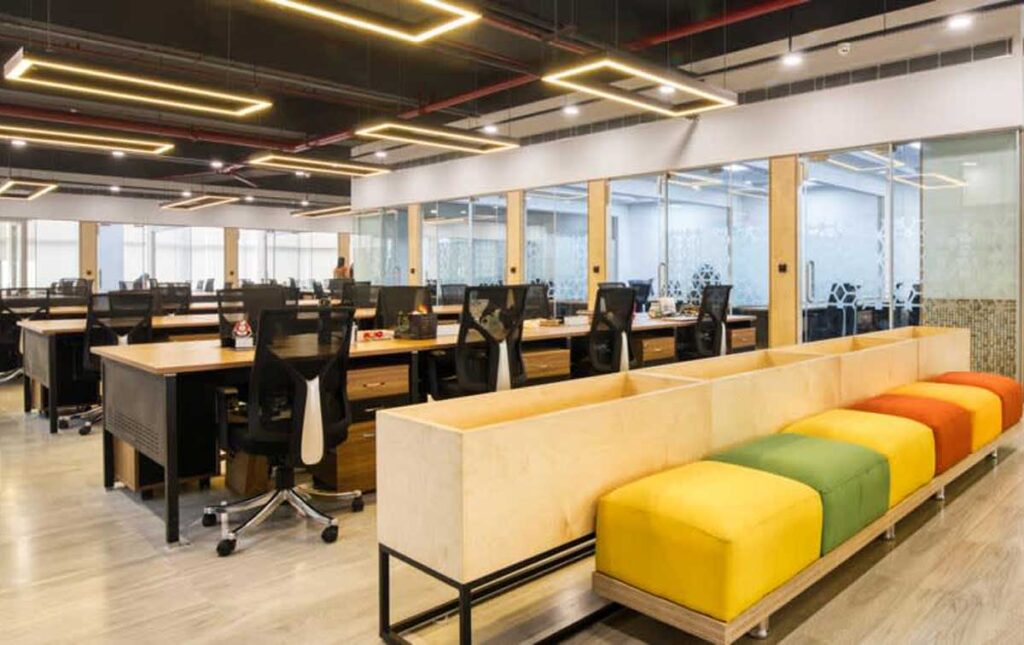 We have adaptable virtual offices intended to match big and small business needs in Kochi. You can buy any of our virtual office plans and get complete documents for your GST registration, Company registration, FSSAI registration, and to get IEC Code, with professional office address location and many other services depending on the requirement of the business or company. We will provide you with rent agreement on stamp paper, No objection certificate NOC, latest electricity bill, signage etc.
With our professional virtual office services in Kochi, you will get every one of the advantages of a physical office. So, you can register your company in Kerala without renting an physical office space. Taking a virtual office will allow you to open your office in no time and begin working around the same time. You will be given an professional office address, complete registration documentations related to company registration, GST registration, and all office related services.
A virtual office permits you to get connected with professional business community's network and location without having to sit in that premises. The virtual office saves the overhead expense, as you don't have to rent the premises, in high cost and you can benefit from the virtual office added services like complete mail handling and management, GST registration, business registration. Furthermore, one can take advantage of to book conference rooms and meeting rooms on as minimum as hourly basis.
There are many business benefits in utilizing virtual office addresses rather than using places of residence
1. Your virtual business address plays a basic part in building trust with customers and clients, just as it gives you a nearby expert presence. A virtual office address in Kochi can give this advantage.
2.. You should not conduct client's meetings at your personal residence. Coffeehouses are in short on the security and privacy that every meeting require. Since virtual office address areas that are given in Kochi are private meeting room space.
3. If a expands that expands to new areas, in this virtual office address gives the business a neighbourhood professional presence and a meeting room for customers and clients.
Entrepreneurs have countless needs for their business
A virtual office space in Kochi offers the managerial types of assistance at a cost that accommodates companies spending plan.
Virtual Office in Kochi
Get all that you really want to begin your office in Kerala's business capital, Kochi, at an entirely reasonable cost! Presently, give your business a professional presence with just 5% of the expense of setting up an actual office space.
A virtual office permits small and medium-sized businesses to profit from the location and office support without resolving to dedicate physical office space. likewise, you get a superior business location for your business. The virtual office helps to reduce the most expensive customary expenses.
Our Quality
A virtual office in Kochi can offer: –
India's best location to help your image quality
Various options for organizing meetings.
Consistent Client service.
Mail handling and postage.
Kochi to be a Virtual Office for GST Registration: An adaptable work area assists you with cruising through difficult business times. A decreased capital consumption with a versatile and adaptable work area not just offers a novel workplace for yourself as well as your groups yet best choice for business' development. With reasonable cost, a virtual office in Kochi empowers both company registration and GST registration. Presently you can get a virtual office for GST registration, Kochi done effectively online mode.
Virtual Office: Support of virtual office in Kochi which empowers representatives and entrepreneurs to work from a distance by giving support of business capacities open through the web. Also, it helps into starting business at low cost which set aside money.
VPOB: Virtual business environment or virtual office in Kochi is the right decision. What's more assuming that your employees will be able to work from their homes. your client base will turn out to be a lot bigger. Leasing actual office spaces in such corporate areas isn't possible for small organizations. By just having a virtual location and telephone number in every single city, you can expand the market and increase your business.
Concentrate on Your Business, Not Your Office!!
Actually, your virtual office is where you are. With the innovation presently accessible, you can start and lead a business from anywhere. Your office could be in your home, in your vehicle, in the air terminal, on the ocean front, or even on a mountain ridge. Likewise, our strategy for giving you virtual office space for your business is that you can concentrate on your core business activities and administration without worrying about the area, climate, space, and so on. Our virtual offices are ideal for SMEs, new companies, locally established organizations, online retailers, specialists, NRI, business managers, or studying business people. You can carry on with work from anyplace in India and still show a residential location telephone number. So you can connect with customers from pretty much every area in India.
You can get a virtual location in Kochi without having to rent physical office location there. Kochi is among the most famous metropolitan regions in the world and is likewise one of the costliest office space markets in India. Yet, there are many of small organizations and new businesses that can't bear the cost of the high rent measure of office space. What they need is just workplace address for mails to deal with, registration, and meeting spaces for customer gatherings. InstaSpaces is the quickest developing stage for virtual workplaces, offers spaces in all the famous areas of Kochi. Anyway, what's keeping you down? Book your virtual office today!
In this fast changing business world, every business need to keep their business running cost minimum, because if there is any situation of lock down, then the saved money will help in running the business in difficult times, all over the world many businesses have shut down because they were not having enough cash to keep running their business, but with virtual office a big amount of overhead rent cost is saved, this saved cost is a big cost and this can really help business to cost their cost and run their business at minimum cost, and if the business is not running well, then also business owner can run his business in difficult financial times.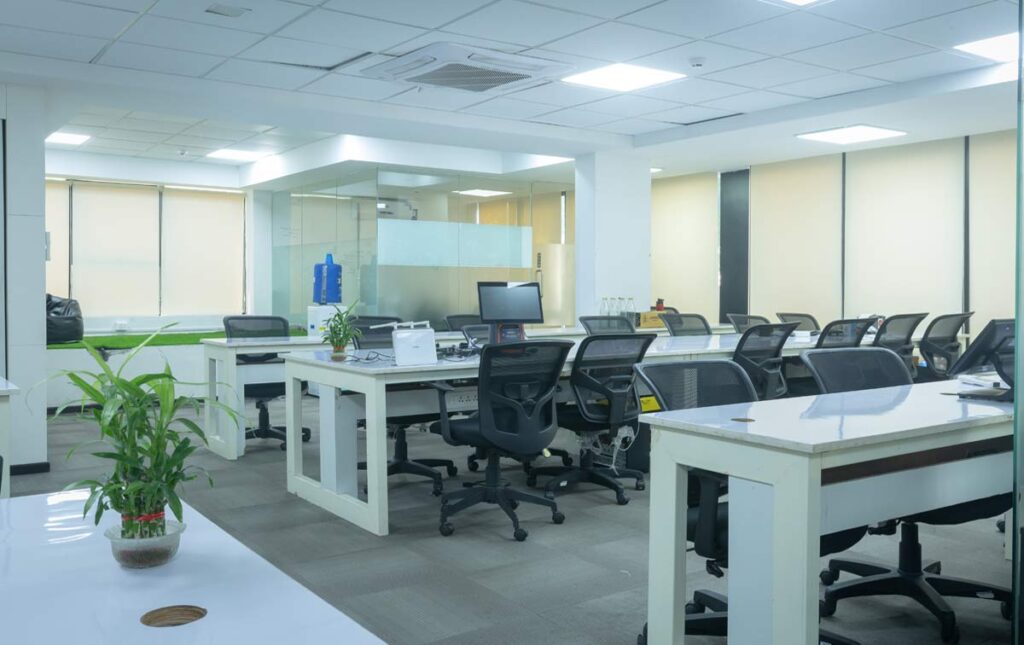 Many small businesses are using virtual office and taking the low cost benefits of it, we want every business in India should be aware about the benefits of virtual office and use it as per the specific requirement of the company, with time more and more facilities will be connected with virtual office, and taking virtual office and leaving it after a short duration is possible, it is like when ever you need a virtual office you can use it and when you do not need it you can easily close the service. This flexible nature has made virtual office so popular and it is growing at a very fast rate in India, there are many businesses who are taking virtual office service on PAN India and saving lots of money, we do not want any business should be left out and loose the benefit of virtual office. So with COVID business world changing our virtual office will also keep adapting in providing the best services to our customers.
We are InstaSpaces make sure that all our clients' needs are met and we are able to deliver the best service to our clients, we are the only virtual office player, who is able to provide PAN India services. At InstaSpaces our sales managers will do their level best to finish the required virtual office process for. we are there to help you every single step of the way. we will finish the registration for you as we give service in every one of the 29 states. By applying for virtual office plan, you can lower the expense of maintaining your business. We would like business owner they should contact us at 8882702020 and get more details about the virtual office and how these services are going to benefit them specifically
Phone:- +91–888-270-2020
Email:- [email protected]
Happy Office Hunting